The day of love, Valentine's Day has arrived, and just because you're single on this day doesn't mean you shouldn't celebrate it. Rather than getting irritated or excruciatingly nostalgic looking at other couples, spend the day caring, pampering, and loving each other. And if you've recently broken up with a cheating ex, it's also time to treat yourself to a treat you deserve. Give your bedroom a special makeover, bring your favorite food and cravings, and spend the day watching movies that don't romanticize love but rather portray it through the prism of reality.
Here is a list of movies you can watch on Valentine's Day and fall head over heels in love with yourself.
1. Dear Zindagi
Where to watch: Netflix
Dear Zindagi, starring Alia Bhatt and Shah Rukh Khan, is one of the best movies for singles to watch on Valentine's Day.
The film follows the story of Kaira, a young millennial in her twenties, independent and focused on her career. Alia's journey through breakups, family issues, unsettling nature, love ambiguity, and more. is explored in the film. To help deal with these issues, Kaira seeks help from a therapist, Dr. Khan. The life lessons taught by Dr. Khan not only benefited Kaira but also moved us. Kaira comes to terms with herself, and the movie is a surefire way to lift her spirits.
2. How to be single
Where to watch: Youtube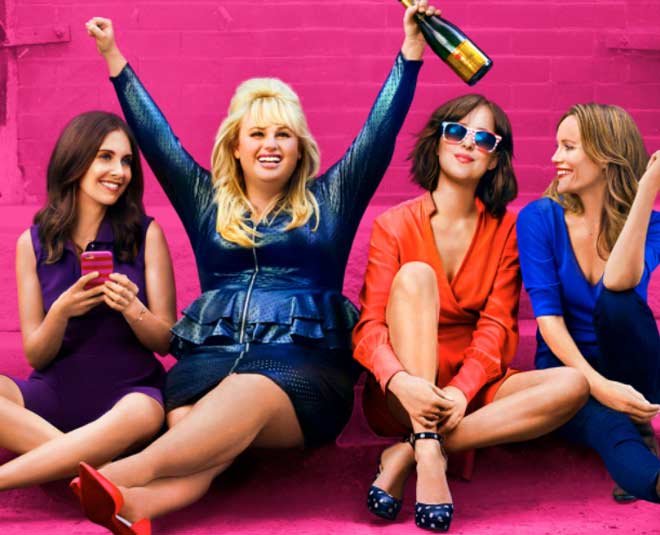 How to Be Single is an American romantic comedy, released in 2016. This movie is a blessing for those who are always looking for "the one" and never stop being with someone. Realistically, the film teaches how to truly love and be comfortable with yourself. With all the different characters and their perspectives on love, the film captures the idea that "life is unpredictable – you often meet love when you least expect it".
3. Queen
Where to watch: Netflix
Queen is absolutely the queen of singles movies. One of Kangana Ranaut's best films, this movie is about self-love, wanderlust, and more.
The film follows Rani, a weak and naive woman who is about to marry her boyfriend Vijay, but he calls off the wedding at the last minute. Rani, who has been horribly broken, then decides to embark on their international honeymoon alone and in the process rediscovers herself. The film is about healing and learning. If you haven't watched this masterpiece, Valentine's Day is the perfect time to see this gem.
4. Bridget Jones' Diary
Where to watch: Prime Video
The Diary of Bridget Jones is an adorable British romantic comedy that revolves around Bridget and her rather complicated love life. It stars Renee Zellweger as Bridget Jones. The movie features a charming, witty, and wonderfully charming story with a few hilarious scenes to boot. All of which makes this movie a must-watch for Valentine's Day.
5. Ek Main Aur Ekk Tu
Where to watch: Netflix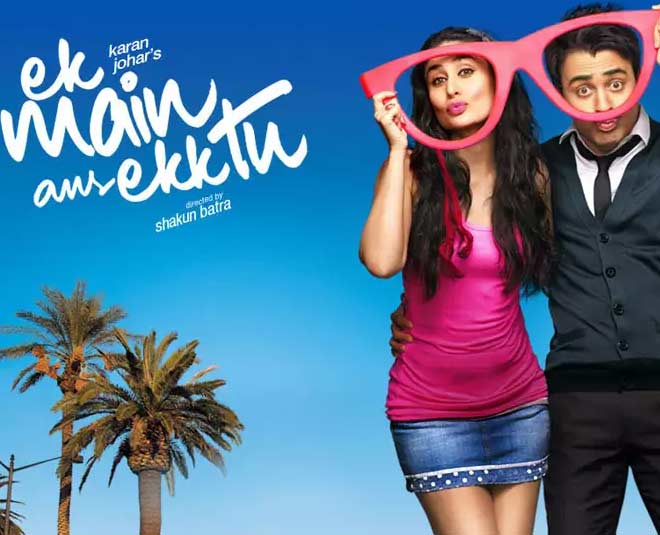 Ek Main Aur Ekk Tu is a fantastic movie that doesn't have an ending like any typical love story. This movie is a great mix of drama and comedy.
It's the story of two people who had a drunken night that led to an accidental marriage. But the film doesn't end like a clichéd love story. Riana's friendzoning on Rahul and the final moment, in which he's shown screaming as if he's finally found his freedom, can be quite inspiring and uplifting. It's a wonderful movie with a wonderful ending.
Don't Miss: From Slap Day to Breakup Day, Here's Everything You Need to Know About Anti-Valentine's Week
6. Piku
Where to watch: Sony Liv
Piku is a touching and wonderful father-daughter story that will warm your heart. This Valentine's Day, you can spend time with your dad watching this tale full of comedy and drama that you'll both enjoy.
The movie also has a quiet chemistry and unspoken romance between Piku (Deepika Padukone) and Rana (Irrfan Khan) that is different and doesn't glorify the idea of ​​a perfect relationship. The perfect story and the amazing performances of the actors make this movie worth watching.
Don't Miss: How to Celebrate Valentine's Day with Pampering
7. Zindagi Na Milegi Dobara
Where to watch: Netflix
The film, which is full of YOLO vibes, is one you should watch on Valentine's Day.
This Hindi film features three friends who have immersed themselves in adulthood. It explores topics such as friendship, complex family ties, and long-standing difficulties that need to be resolved.
The film contains quotes and poems that will surely uplift you. And remember, "Dilon mein tum apni betabiyan leke chal rahe ho toh zinda ho tum."
To have a wonderful Valentine's Day, the first step is to fall deeply in love with yourself!
Are you desperately in love with yourself? Please share your thoughts with us and let us know which movie from the list is your favorite by leaving a comment on our Facebook or Instagram pages. For more stories like this, stay tuned to HerZindagi!
Did you like this article?
To download ElleZindagi App for a smooth experience